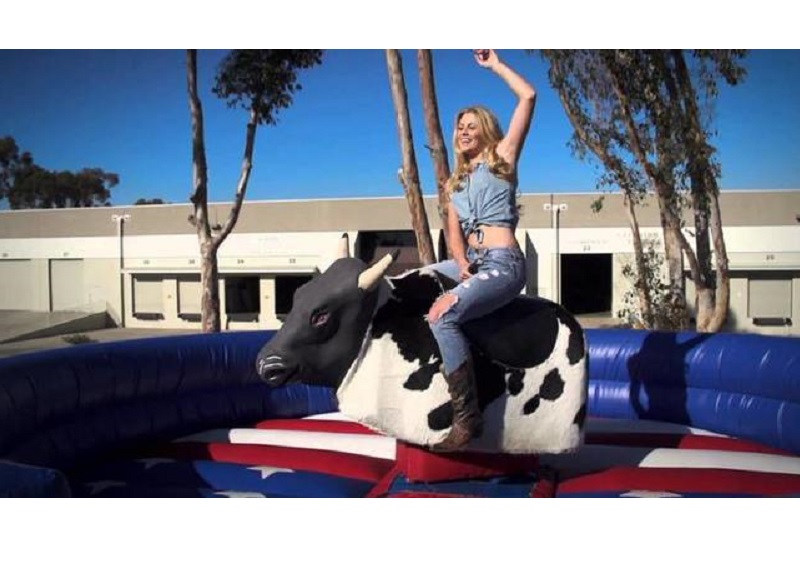 Mechanical Bulls
Mechanical Bull riding has becoming one of the most popular activities to have at any special event. Amazing Entertainment operates the safest and most realistic mechanical bull rentals available in Hampton Roads for rodeos, college parties, corporate events, schools, private parties, rodeos, cowboy western events, rock and country music concerts, fairs, company promotions, or any special event. Renting a mechanical bull is loads of fun! Completely safe for children and adults, this all-electric (no hydraulics), direct drive, computer controlled attraction is as safe as it gets. Mechanical bull ride simulators that are perfect for the youngest rider to an experienced cowboy. We can slow the machine down so that youngsters can get on for a ride and with a turn of the control knob, bring the speed up to challenge even the most seasoned rider.
Mechanical Bulls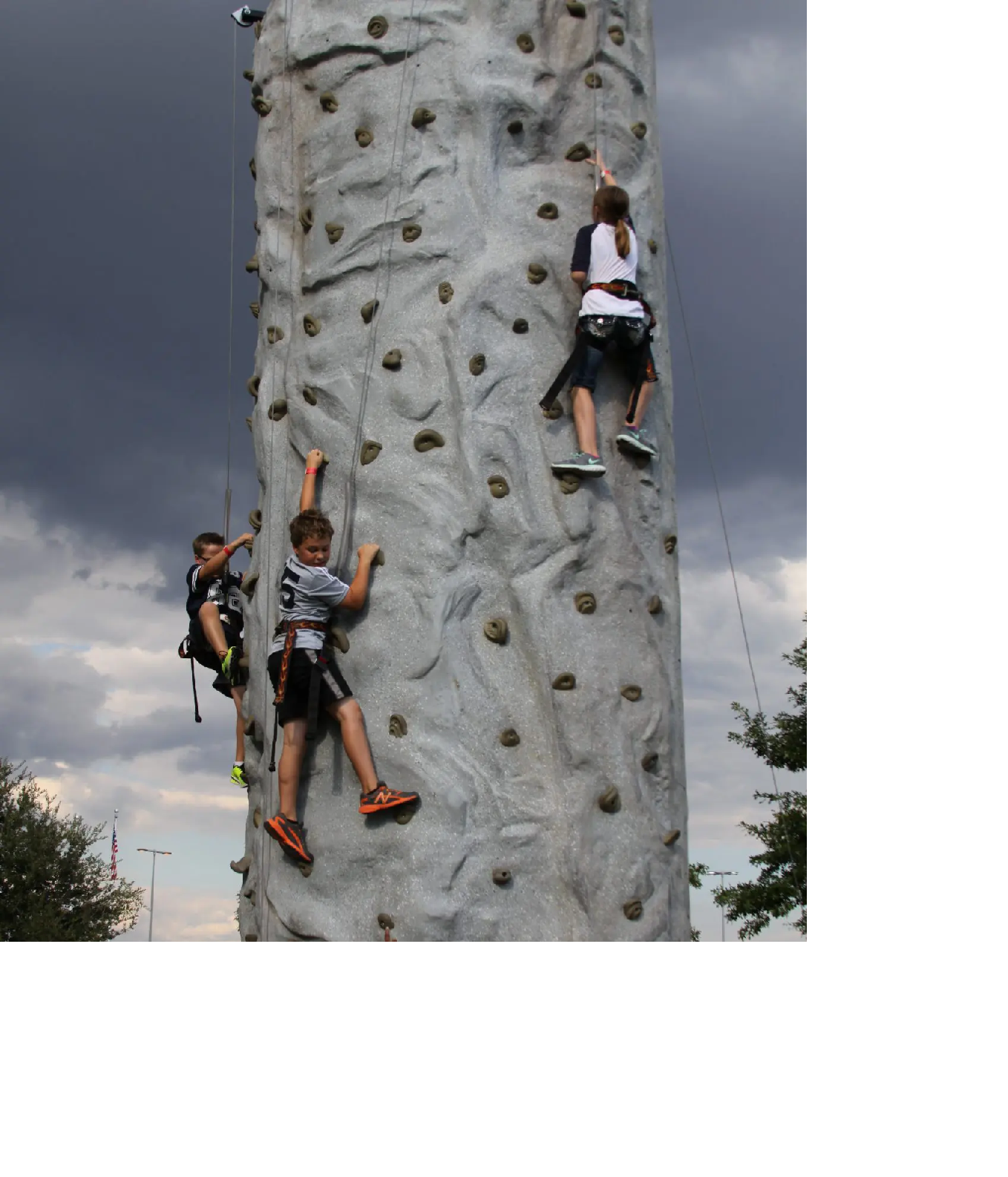 Rock Climbing Walls
Rockwall Climbing is perfect for kids and adults alike who want to burn their energy and enjoy a perfect party. Plus, they'll have the chance to show off their skills to friends and family. Our staff will make sure that the participants have a safe experience that they can enjoy to the fullest. Trained operators will always be there to make sure the guests are properly harnessed and completely safe. Party activities like rock wall climbing aren't just fun; they are also educational and challenging. If you choose our rock wall for rent you will entertain your guests and convince your kids that a healthy, active life doesn't have to be boring!
Rock Climbing Walls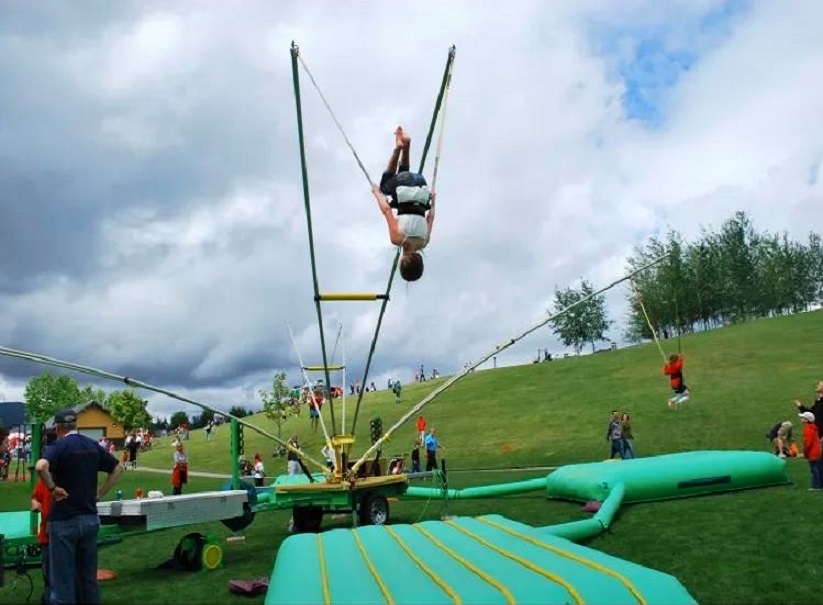 Monkey Motion
The Monkey Motion is one of the most impressive rental items that you can have for a school carnival, company picnic, or birthday party. With heights reaching 20 feet the acrobatics will attract attention from all around. This attraction can be rented to accomidate two or four people at one time. Each participant is harnessed and attached to two fiberglass poles with a special cable designed for the jumping system. The operator lifts up each person individually until they are high enough to jump up and down on the inflatable mattresses. You can't go wrong renting the bungee trampoline for your next event!
Monkey Motion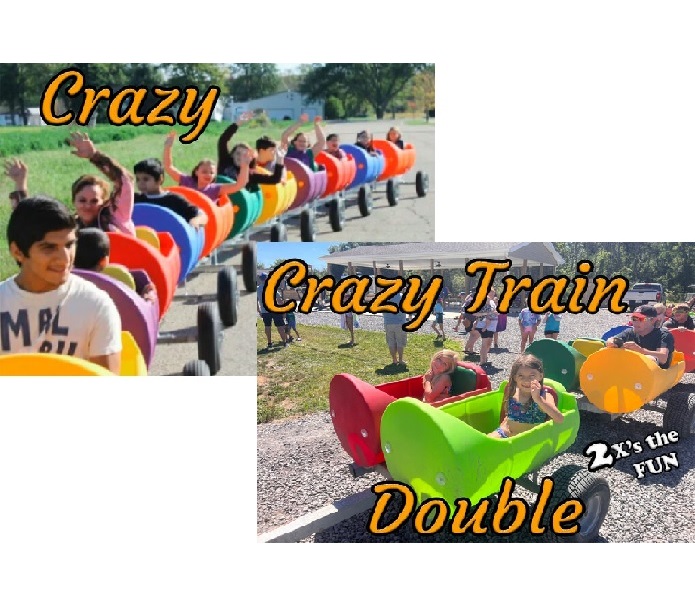 Crazy Trains
All Aboard!! Take a ride on the Crazy Train!! We are proud to introduce to you our premium line of comfortable, stylish, and insainly fun barrel trains. Offering both single and double barrel cart trains allows your group to choose the one that best fits your event. Our standard train consist of 6 single or double style carts. However, additional carts are available up to a total of 10 singles or 8 doubles. These high quality carts have become increasingly popular as riders of all ages are taking them for a spin all across Hampton Roads. Schools, churches, festivals, and all kinds of special events are finding our trains to be all the hype. So choose your package and allow us do the rest. Now, hang on to your seat and experience this unique and highly entertaining amusement.
Crazy Trains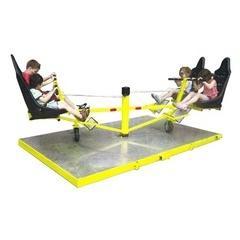 The Twin Spin
This Tornado like adrenaline-pumping interactive ride will entertain any crowd. The faster the participants push and pull the control bar the faster the ride spins. Round and round you go, creating a strong gravity force on each participant. The Twin Spin seats four riders at a time and requires no electric motors. With its high bucket seats and safety belt riders are secure at top speeds. Coming with aluminum fencing this mechanical ride is safe for riders and patrons alike.

The Twin Spin
Mechanical Bulls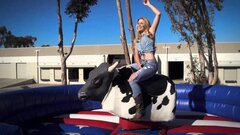 Rock Climbing Walls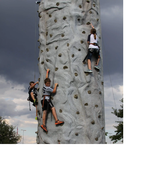 Trackless Trains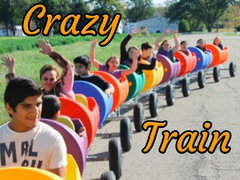 Bungee Trampoline