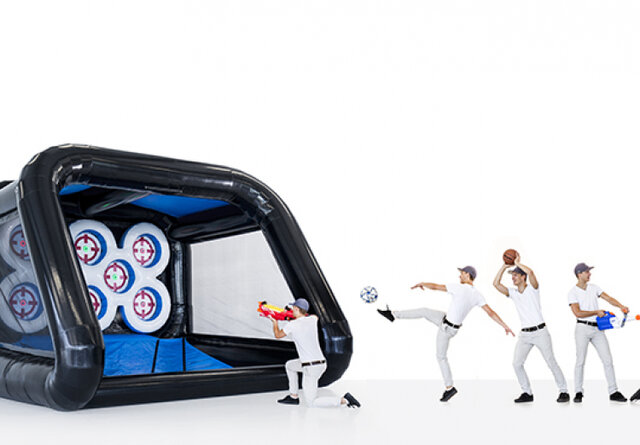 Combo Sport Arena
Let the games begin!In the combo sports arena, various types of sports equipment are used to score as many points as possible. Use all the skills you have and score more points than your opponent! The sporty segment creates an additional challenge. How skilled are you at using a Nerf gun, soccer ball, basketball or bow and arrow? Watch the video to see how the combo arena is used! To add a personal touch, we also offer a themed banner set, allowing you to design the combo sports arena in the theme of your choice. In addition, we also offer an inflatable table, to have the perfect space available for the sports equipment and the scoreboard!
Rental Fees
$275.00 (4 Hour)
$40.00 For Each Additional Hour
AE Staff member required and Included with rental
**Additional Time Beyond Contracted Hours Possible Based On Availability.