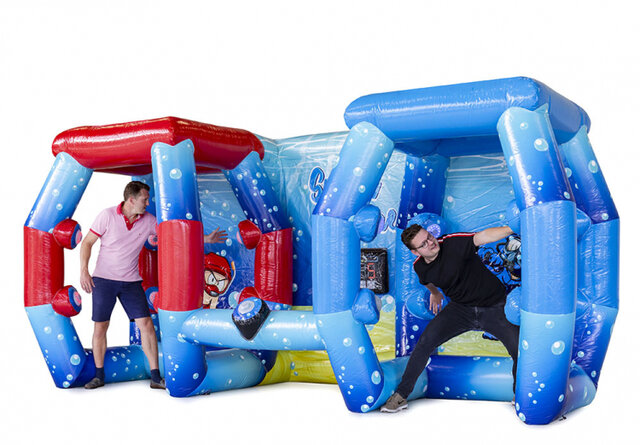 Ninja Spash
Stay cool and avoid getting soaked in the Ninja Splash!Choose the game mode and battle your opponent, be as fast as you can, and get a chance to stay dry, or lose and get sprayed with water. IPS Ninja Splash is a fantastic fun addition to your range. This attraction combines interactivity with water into a unique attraction that is fun for young and old!
Rental Fees
$325.00 (4 Hour)
$40.00 For Each Additional Hour
AE Staff member required and Included with rental
**Additional Time Beyond Contracted Hours Possible Based On Availability.
***Remember*** Water rolls down hill and settles if drainage is not available. Please plan accordingly